Follow Us on Social Media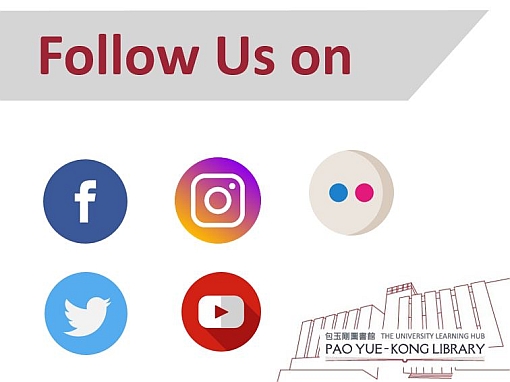 September 9, 2019


It is the quickest way to stay up-to-date on all that the Library offers!
The PolyU Library is actively present on social media to keep you abreast with the latest information about Library projects, services, collections, and facilities.  In the hashtags of our social media posts, you'll find that we cover lots of different topics, including #PolyULibrary, #READ@PolyU, #PolyUOWS, #PublishingSeminar, #VRContest …
Let's stay tuned to our exciting news relevant to your learning and research.
Follow us at Facebook, Instagram, Twitter, YouTube & Flickr.