Updates on the Library Extension and Revitalisation (LER) Project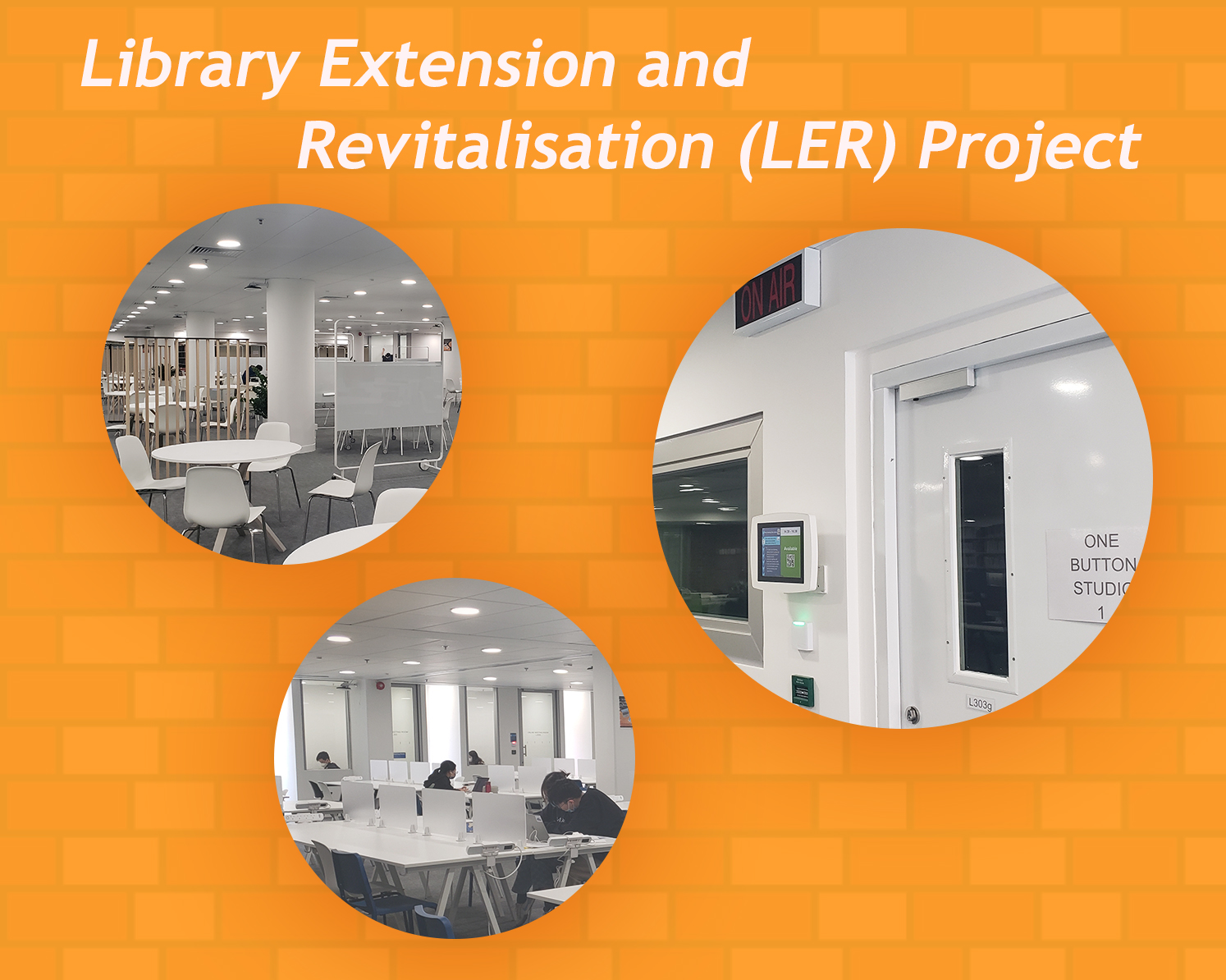 February 6, 2023
Reopening of 3/F
The South Wing and North Wing of 3/F, providing over 600 quiet study seats and public workstations, were reopened in late September 2022 and mid-October 2022 respectively. New Online Meeting Rooms, Self-service Studios and Group Viewing Rooms are set up at 3/F North Wing to address the evolving needs of learning and teaching.
Online Meeting Rooms
Looking for a quiet and disturbance-free space for virtual meetings, online classes or interviews? Make a reservation for our Online Meeting Rooms now. These ten tiny rooms can each accommodate up to a maximum of two persons at a time. For details, please visit the Library homepage.

Self-service Studios
Five self-service Studios have been established to facilitate the creation of video and multimedia contents by PolyU students and staff regardless of their technological proficiency. More details about these Studios can be found here.

Group Viewing Rooms
Two Group Viewing Rooms equipped with various AV equipment are available to support viewing of the library Audio Visual Collection and discussion or presentation preparation. PolyU students and staff can make a reservation via the iBooking System.

Refurbished Collaborative Study Space at G/F North Wing
The refurbished collaborative study space at G/F North Wing was reopened in mid-November 2022. Fifteen Group Rooms with seating capacity of 3-4 or 3-6 are provided in the area and each of them is equipped with a LED monitor to support group discussion and presentation. PolyU students and staff can book the rooms here.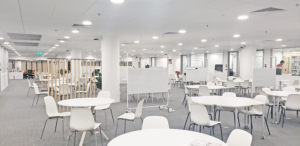 With the demolition of a wall in between the two sets of electronic compact shelves at G/F North Wing, users can access the entire Journal Collection more conveniently in the same room. Current issues of magazines and newspapers are available at the circular shelves area on the Podium Floor.
---
The last phase of the LER project, including the renovation of Library entrance and Podium Floor, and Indoor Air Quality Works, will be carried out from May to October 2023. Please stay tuned for our updates on the LER Project.
We greatly appreciate your patience and understanding as we renovate the Library areas in order to better serve the PolyU community.