New Feature Stories of the PolyU Outstanding Work by Students (OWS)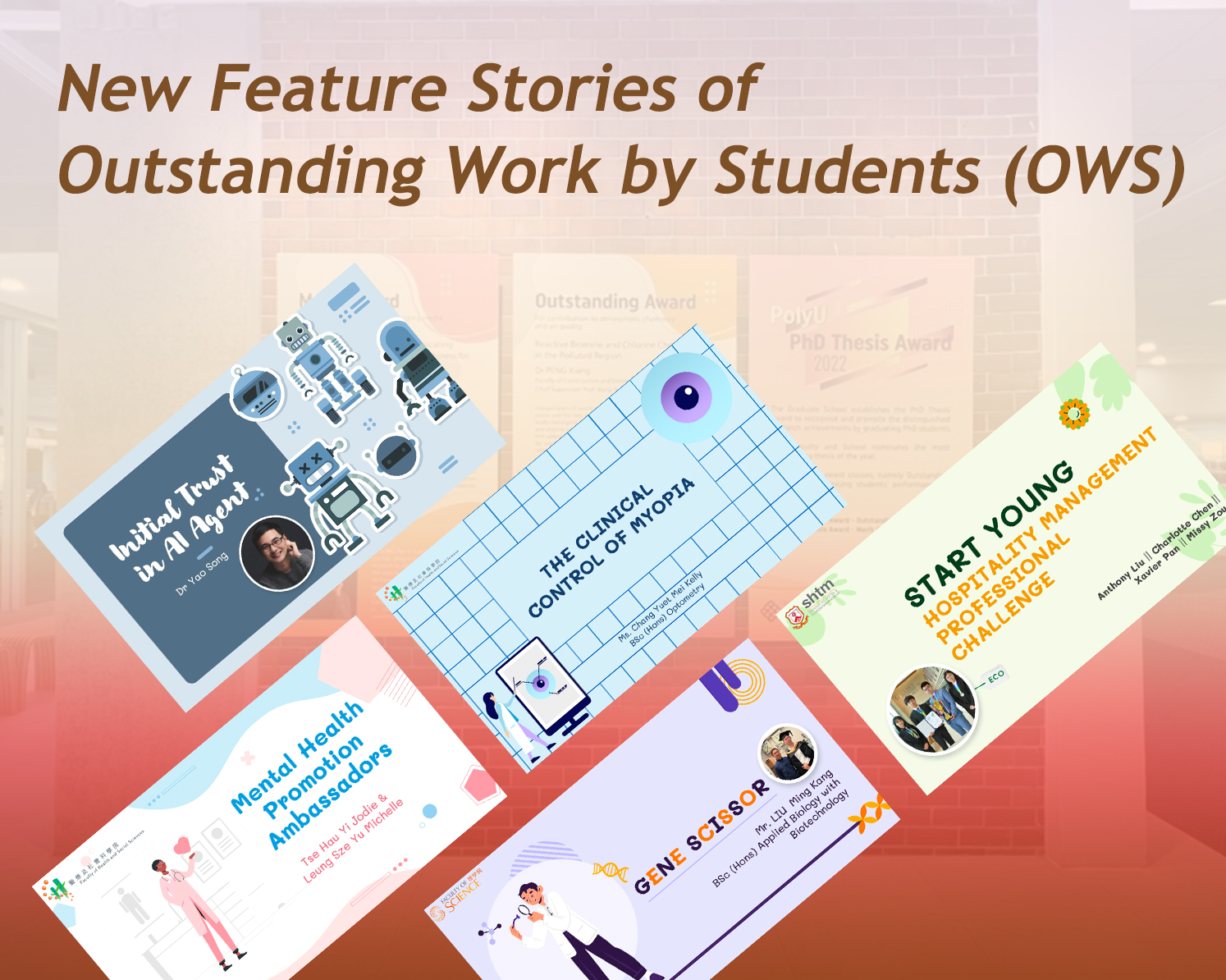 February 6, 2023
PolyU Outstanding Work by Students (OWS) Showcase and online portal feature interesting stories of award-winning work and inspiring projects by students, as well as videos capturing their learning experiences. Five new feature stories are now being showcased on the Library Podium Floor and the PolyU OWS portal.
School of Design & Graduate School: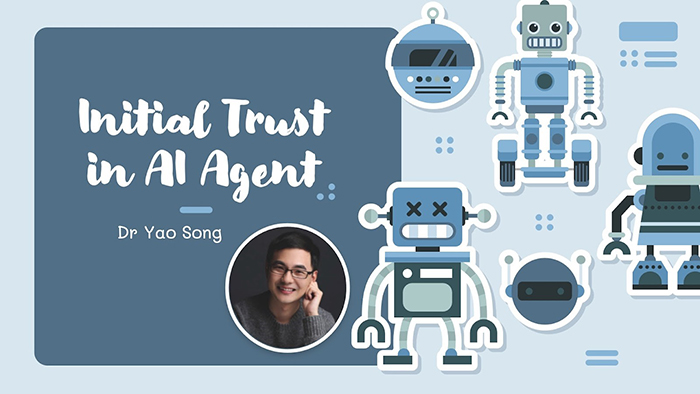 "I am very keen on the topic of human-robot interaction and the digital humanities. My PhD thesis explores the anthropomorphic trustworthiness within the human-robot interaction. "
— Dr Yao SONG
School of Hotel and Tourism Management: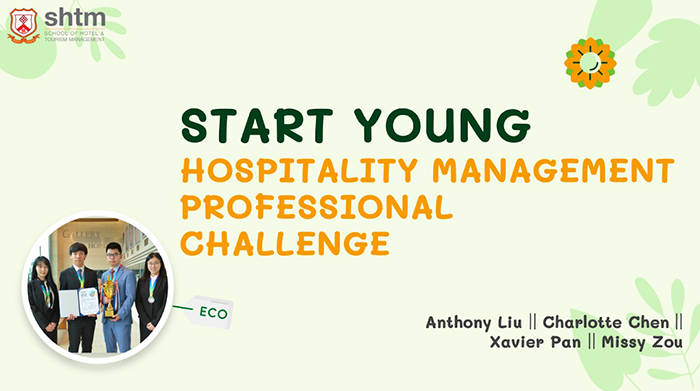 " The competition aims to enhance understanding and awareness of business knowledge among the university students in the GBA and explore the sustainability development of integrated resorts. "
— Missy ZOU

Faculty of Health and Social Sciences: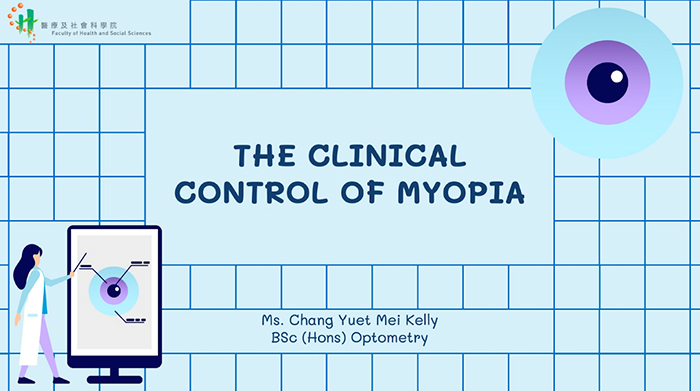 "The aim of the study is to investigate the effect of bright light and myopic defocus on choroidal thickness in myopic young adults, as well as the recovery of choroidal thickness in myopic young adults after the cessation of bright light and optical defocus."
— Kelly CHANG
Faculty of Health and Social Sciences: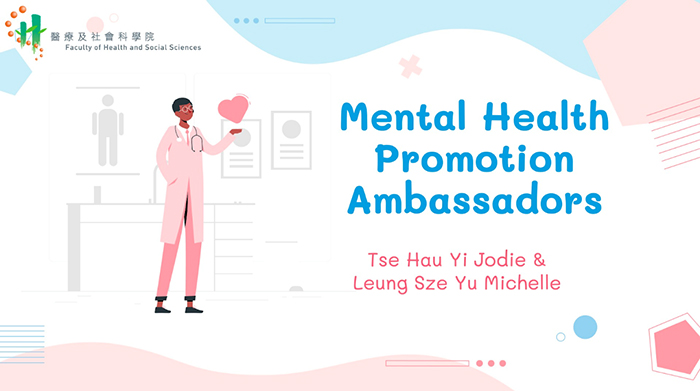 "The purposes of the online course are not only to improve secondary school students' mental health literacy and attitudes towards mental disorders but also to encourage them to identify and help peers at risk of mental health challenges."
— Phoebe CHAN
"My final year project is about cancer research, where I would use the CRISPR-Cas9 system which functions as a gene scissor to edit a cancer-related gene that facilitates identifying the downstream gene targets and exploring the mechanism of liver cancer pathogenesis. "
— Mingkang LIU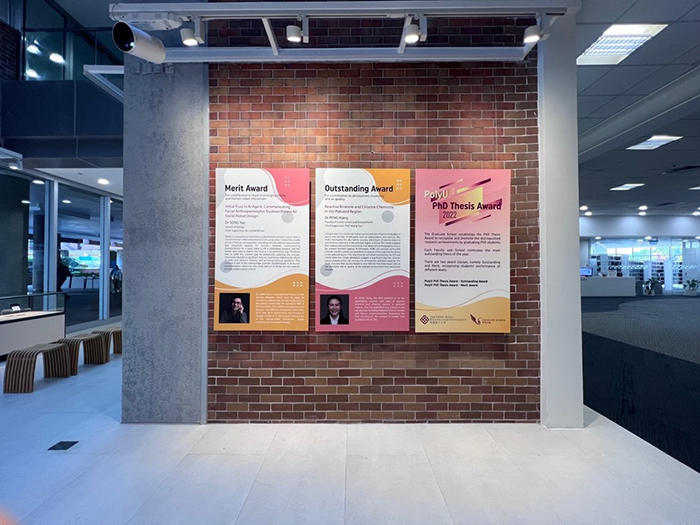 The Graduate School establishes the PhD Thesis Award to recognise and promote the distinguished research achievements of graduating PhD students. We are very glad to showcase the research achievements of the 2022 awardees – Dr Xiang PENG (Outstanding Award) and Dr Yao SONG (Merit Award).