Stay Healthy, Curious, and Explore Areas of Your Interest through PolyU OER Portal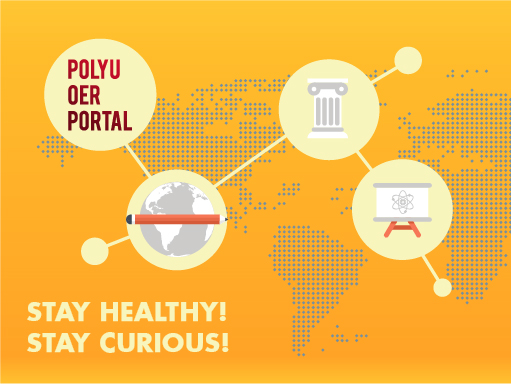 June 1, 2020
Did you make good use of time during the lockdown? No? Don't worry. It is never too late to step out of your comfort zone and explore something new on the PolyU OER Portal.
First, visit our new section "Stay Healthy, Stay Curious". We have selected lots of self-learning resources, cultural events, and online exhibitions around the world for you to enjoy and learn at the same time.
After that, you should explore the latest additions of Open Educational Resources produced by PolyU colleagues on our portal, including (but not limited to):
Plus a thousand more here (https://oer.lib.polyu.edu.hk/)! So what are you still waiting for?