Please follow the steps below to check out items from the Notebook and Tablet Self-service Kiosk
Step 1. Click on the type of device you would like to borrow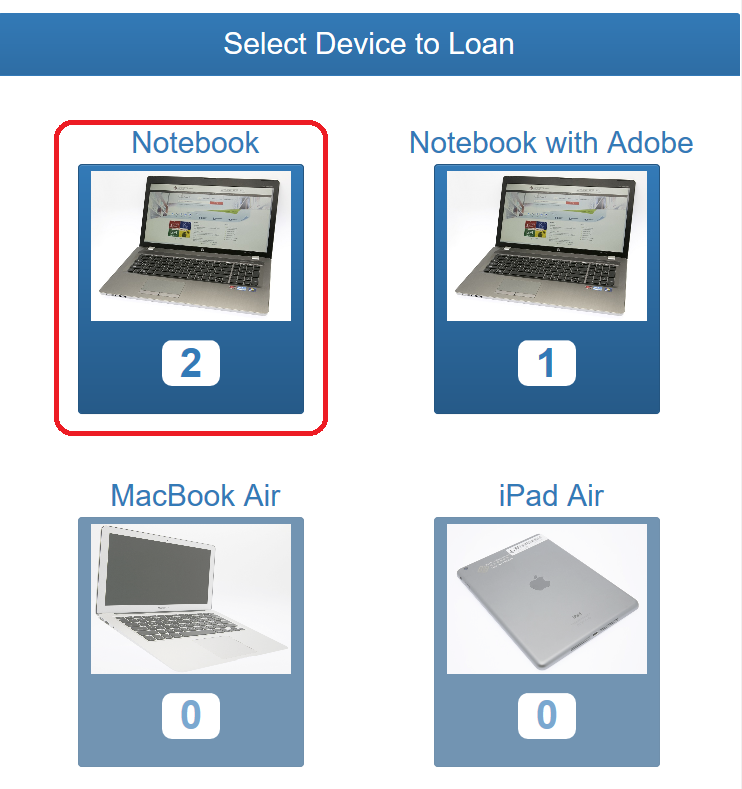 ---
Step 2. Swipe your student or staff card in the card reader.

---
Step 3. Login the system using your Net ID and Net Password.
---
Step 4. Read the User Guidelines and click "Page Down" to read the remaining. Scroll down the guidelines and click "I Agree" to the Terms of use.
---
Step 5. The equipment information and due date will be shown on the screen. Please follow the locker number to retrieve the equipment, the equipment is considered borrowed once the locker is opened.