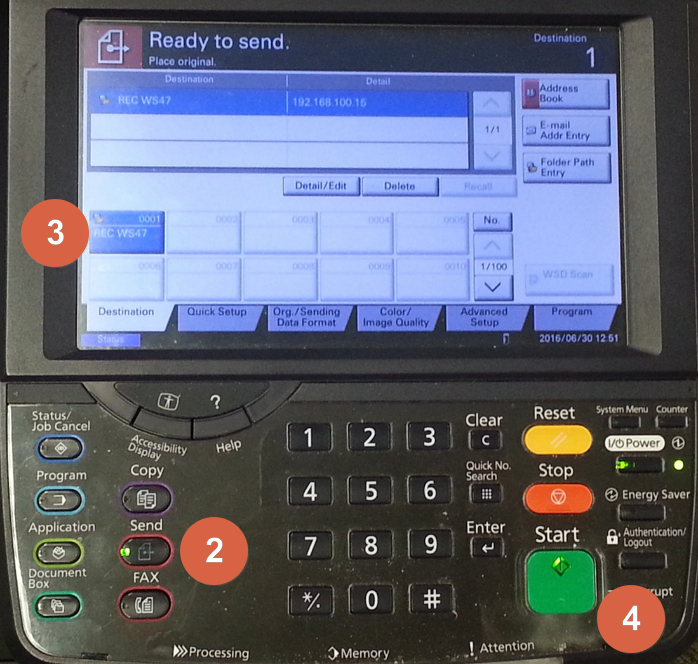 Insert your Octopus Card to activate the scanning function. (Note: no charge will be deducted from your Card).
Place your document to the feeder or scanner surface and press [Send] button.
Press [REC WSxx]button.
Press [Start] button to scanning.
View your scanned file on Desktop of PC Workstation REC WSxx. You are reminded to delete the file after use.
Press eject button to release your Octopus card.